Mobilize your SharePoint workflows
Build workflow applications in SharePoint that can be accessed on mobile devices using the Nintex solution for business process mobilization.
Workflows
Workflows are everywhere in our life: When you answer the phone, a process initiates that connects the caller with the receiver. When you withdraw money from an ATM, a transaction starts between the terminal and the bank. When submitting a leave request to your manager in your organization, a process kick off to inform HR and update your calendar accordingly. And the list goes on and on...
A workflow is sometimes described as a series of tasks that produces an outcome. In the context of Microsoft SharePoint, a workflow is defined more narrowly as the automated movement of documents or items through a sequence of actions or tasks that are related to a business process. Workflows can be used to consistently manage common business processes within an organization by enabling the organization to attach business logic to documents or items in a SharePoint list or library.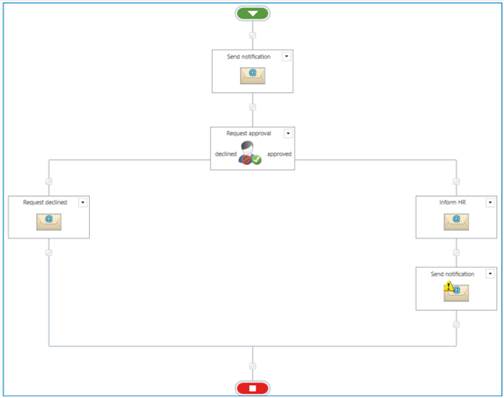 An example of a workflow in SharePoint for a Leave Request process
With SharePoint, you can design workflows that add application logic to your site or application, you can create rules that associate conditions and actions with items in a list or library, and you can respond to changes to items that trigger actions in the workflow. For example, you can design workflows to automate business processes in your enterprise - such as document review, approval, and archiving, among others. Or you can quickly create workflows just to take care of routine processes on your team site, such as sending notifications or creating tasks in your team calendar.
SharePoint has several tools that can be used to design workflows, which is tools that can be used to define what happens when an action is performed on any of the items in a list of library. The primary development tool for a SharePoint Server 2013 workflow is called SharePoint Designer 2013. SharePoint Designer 2013 provides a rich set of features specifically designed for workflow development against both the SharePoint 2010 Workflow platform and the SharePoint 2013 Workflow platform.
It is important to specify that there is a difference between workflows in SharePoint 2010 and in SharePoint 2013. The SharePoint 2013 Workflow platform uses the new Workflow Manager service, which is built on top of Windows Workflow Foundation.
The figure below illustrates the SharePoint 2013 Workflow platform technology stack.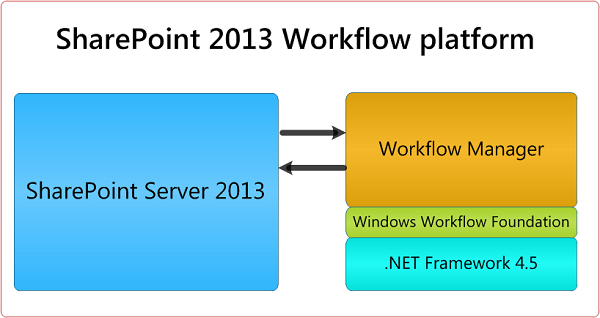 To learn more about the new features of workflow in SharePoint Server 2013, see What's new in workflow in SharePoint Server 2013.
The good news is that the SharePoint 2010 Workflow platform has been carried forward to SharePoint Server 2013. All of your workflows that were built by using SharePoint Server 2010 will continue to work in SharePoint Server 2013, but they will not benefit of all major advancements to workflow that are new in the 2013 platform: enterprise features such as fully declarative authoring, REST and Service Bus messaging, elastic scalability, and managed service reliability.
In addition to the SharePoint Designer, other tools exist for designing workflows visually. Nintex Workflow adds a drag-and-drop workflow designer, connectivity and advanced workflow features to the SharePoint platform. Business users and IT Professionals alike will be empowered to quickly and easily automate business processes; from a simple leave approval request, to complex integration across external applications, cloud services and data sources.
If you are using Nintex Workflow to design your business processes in SharePoint, you can also benefit of its native support for mobile tasks. Tasks associated to specific stages of the process requiring user interaction are immediately visible to the assigned users on their mobile devices using the Nintex Mobile apps.
You can design workflows that add application logic to your SharePoint site or application
My Tasks
When you first sign in and open the Nintex Mobile app, the "My Tasks" screen will display. The "My Tasks" page displays a list of all tasks assigned to you as part of a business process workflow.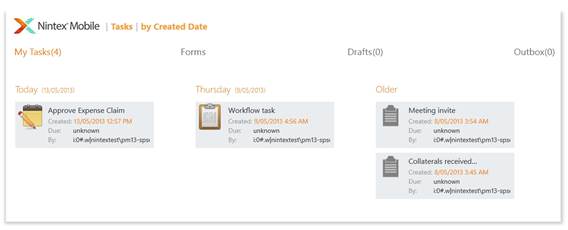 My Tasks in Nintex Mobile for Windows
By default, tasks are sorted by the created date, however, you can change the ordering of tasks by:
· Workflow Name: The name you assign to the workflow in Nintex Workflow.
· Task Name: The name you assign to the specific task in Nintex Workflow.
· Initiator: The name of the person who initiated the workflow.
· Created Date: The date when the task/s has been created (i.e. assigned to you).
· Due Date: The target date when you are expected to complete your task by, as specified in Nintex Workflow.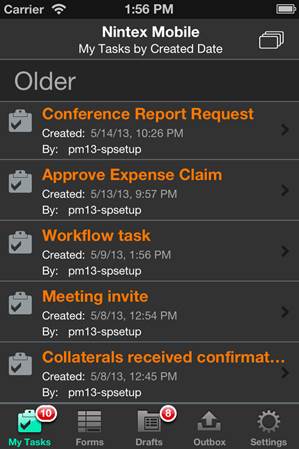 My Tasks in Nintex Mobile for iPhone
Tasks displayed in the mobile apps have a mobile form layout that is automatically generated using the specific task properties. Form designers, however, can personalize additionally the layout of the form by using Nintex Forms. To create a Task form for a specific stage of a workflow in SharePoint:
1. Navigate to your task's dialog box within the Nintex Workflow designer.
2. Select the Edit Task Form drop down menu in the Ribbon and click Edit with Nintex Forms.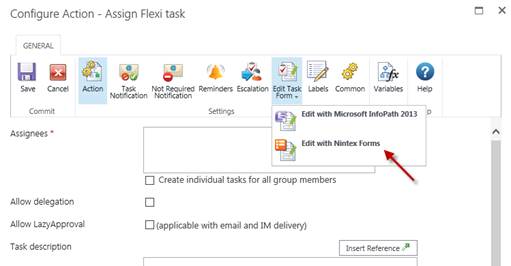 3. Follow the same guidelines for design of any other Nintex form, as I described in my previous posts Creating mobile accessible forms in SharePoint and Best practices for mobile form design in SharePoint.
Ensure you select the Nintex Mobile Phone or Nintex Mobile Tablet layouts in the Nintex Forms ribbon. As for regular forms, task forms support optimized mobile layouts for phone and tablet.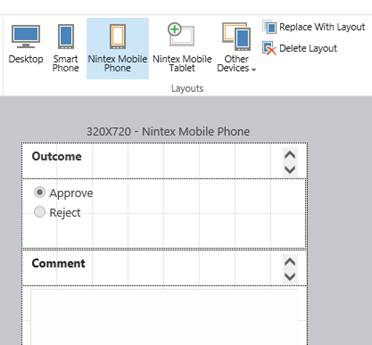 Once the workflow starts, Task Forms created with Nintex Forms in a Nintex Mobile layout will be visible as items in "My Tasks" page in the Nintex Mobile apps to the task's assignee only. To send a task immediately and automatically to the relevant assignees using Nintex Mobile, set the workflow to start as soon as items are created (Workflow Settings > Start when items are created).
Conclusions
Nintex offers a completely integrated suite of products for designing and delivering SharePoint workflows and forms on mobile devices. Have a look at the following video for a quick summary of how you can mobilize your processes and extend your business processes on-the-go.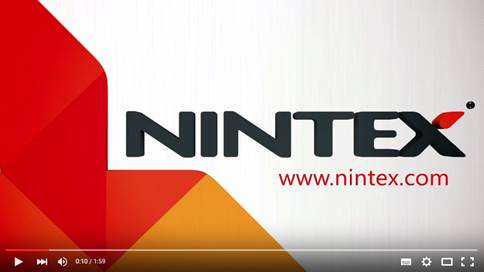 Nintex Mobile - Mobilize Your Processes